Main content starts here, tab to start navigating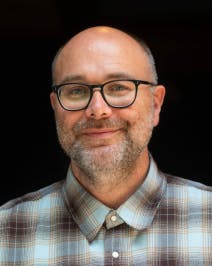 Ron Boyd
General manager and Beverage director of EarlyBird Hospitality
Ron Boyd is currently the general manager and beverage director for Nightbird.
However, Ron has a unique career path in that he's held high-level positions in both both front- and back-of-house, and brings more than 29 years of culinary and dining room experience with him.
In 2005, Ron was named one of the San Francisco Chronicle's "Rising Star Chefs." He's worked at other noteworthy, Bay Area restaurants, including as both the GM and the Chef at Domaine Chandon. Later as the Chef at Aqua, he garnered 2 Michelin Stars. From there and he became Director of Operations with Bacchus Management Group, one of many local restaurant groups that have enlisted his hospitality expertise. Ron's true passion will always be customer interaction and satisfaction, so he's happy to have made his way back to the intimate dining room at Nightbird.